Teeth Replacement Options in Melbourne
Teeth replacement options vary, but dental implants can provide a range of benefits. Whether you need one tooth or multiple teeth replaced, dental implants are an ideal solution.
The process starts with your dentist assessing your mouth, gums and jaw to determine if you're a good candidate. Your jaw needs to be strong and have good bone density to support the implant. Once we have determined if you are a good candidate for an implant, the first stage is to place the implant into the site (or sites if you're getting multiple teeth replaced).
Each implant site needs time to heal to ensure the implant is firmly secured to the bone. This healing time usually takes around three months. During this time, we put a cover, called a 'healing cap' or 'abutment,' over the implant. If possible, we'll also put a temporary tooth in place.
After three months, the implant is reviewed, and we then prepare and take impressions of the area to create a crown that the implant will support. The implant-supported crown is fitted into the mouth and secured tightly, giving you full function and the appearance of natural-looking teeth.
It is important to keep the gum around your implant and crown clean and healthy, so daily flossing and brushing in addition to regular maintenance from your dentist or hygienist is a must.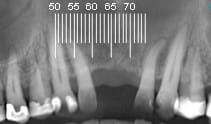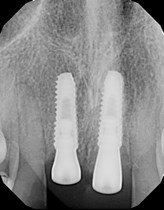 Dental Implant Procedures You Can Trust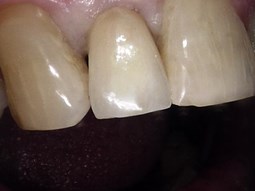 We also offer solutions if your teeth have been missing for a long time. In that case, you may not have enough bone remaining, which requires us to augment it with your own bone or with artificial bone. We usually do this at the same time as the implant, assuring you of a secure connection between your bone and your implant.
Your bone then will grow through the bone graft, eventually replacing it. Additionally, we provide a means of replacing gums that have receded in the front of your mouth, using soft tissue obtained from your palate.
If you think dental implants could be the solution to the gaps in your smile, visit Carlton Dental near Melbourne. We'll perform an initial assessment to determine if you're currently a good candidate for the procedure or if you need to undergo any additional treatment first. Call us on (03) 9347 2033 to get started.
Book your Dental Implant Consultation now!
Our team are highly experienced and provide superior care for patients seeking dental implants in Melbourne. We ensure that your procedure is performed with the greatest care and professionalism.